Piet Boon
Mini website for Piet Boon on the occasion of Salon del Mobile Milan. Piet Boon is famous worldwide for his interior architecture and furniture designs. Superior craftsmanship and the usage of warm textures provide a balanced atmosphere in truly amazing surroundings.
We were asked to create a mini website for the launch of Piet Boon's new furniture designs at Salon Del Mobile Milan. There were 2 versions of the website – 2 weeks prior to the interior design fair, all the new furniture designs were covered in white sheets.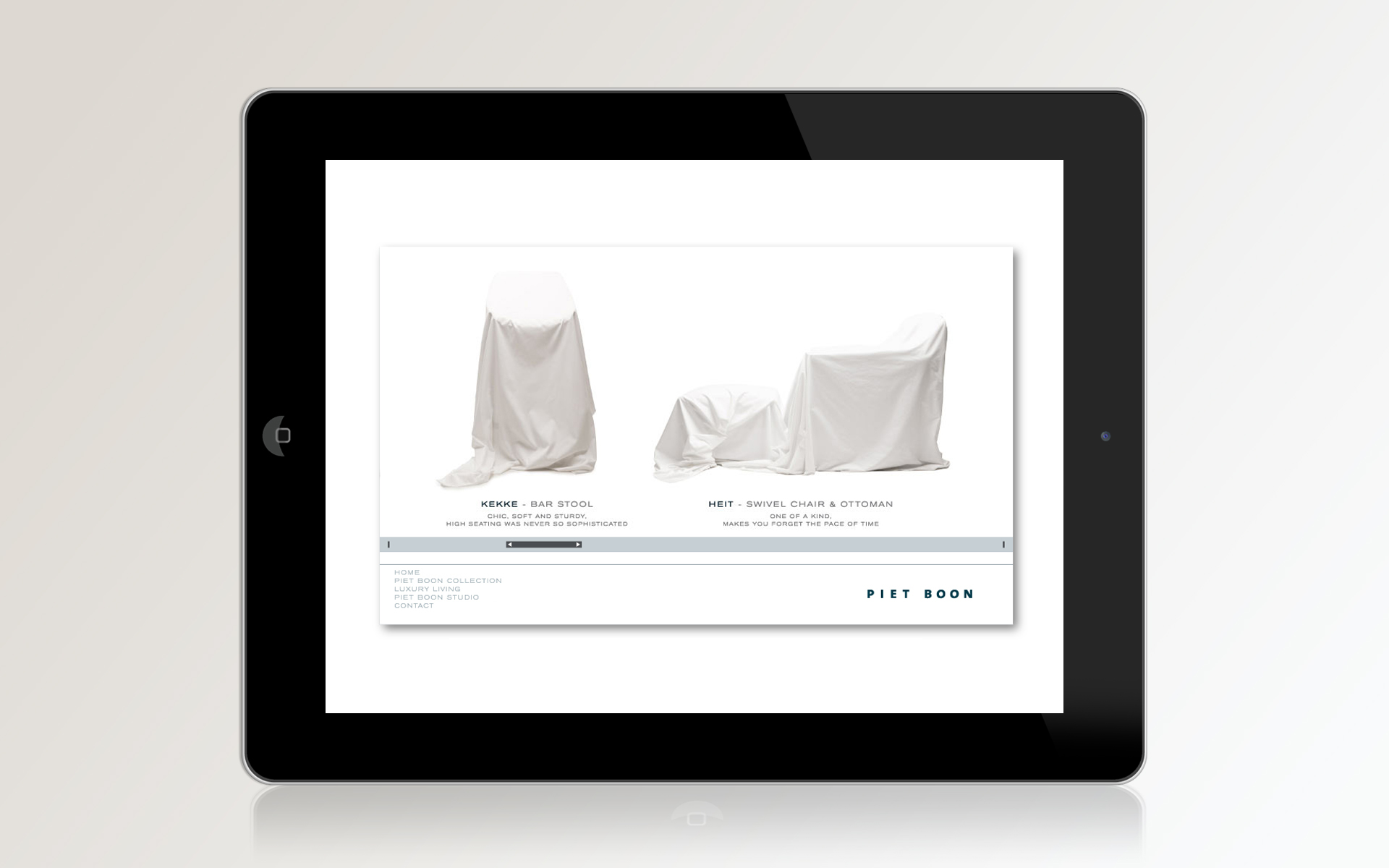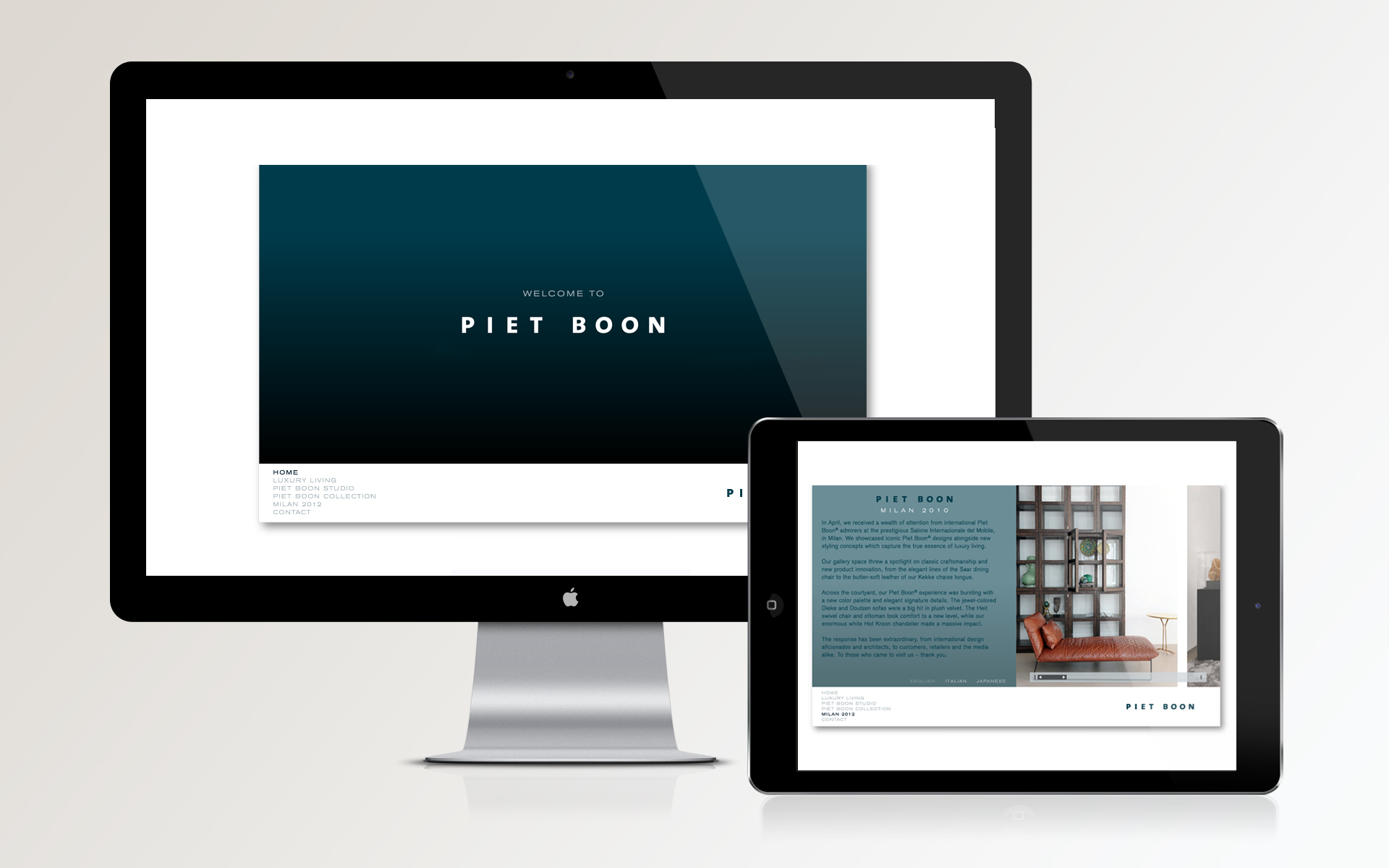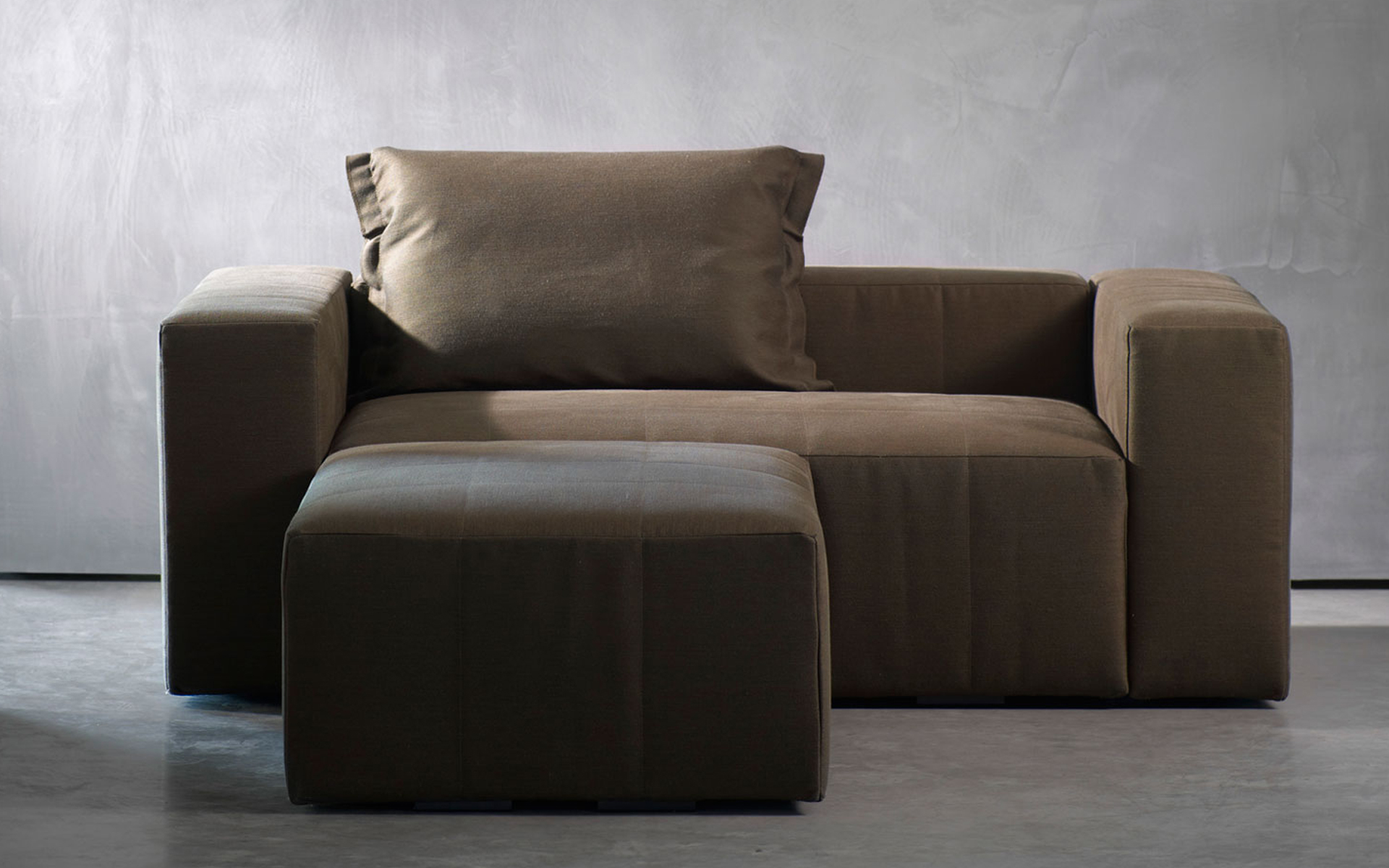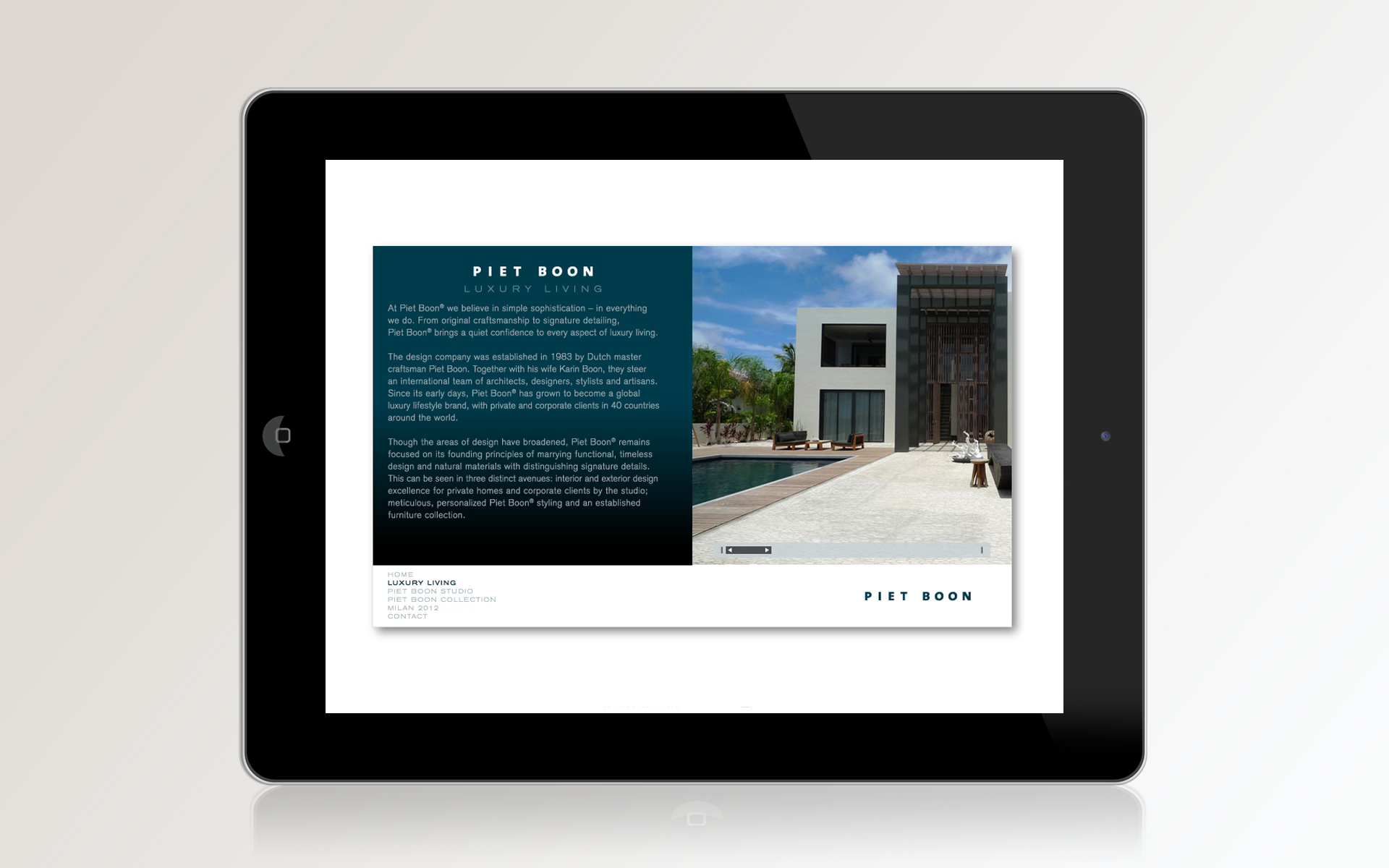 Let's work on your project. Send us your brief!